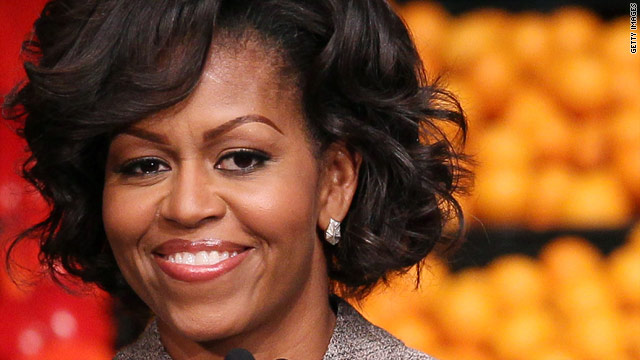 First lady depicted as fat, chowing down hamburger platter in cartoon
Those who traffic in hatred and slander for the sake of scoring political points should be ignored.
Instead in today's vitriolic environment the following process takes place:
Just like in the classic gang war - One side strikes - claiming that "they are doing to them what they did to one of OUR GUYS"
Those who are loyal to the side that received the attack merely parade the evidence of the attack (the battered corpse) among the crowd of their own followers. This enforces the fact that their enemies know no shame
As a rebuttal to this particular attack the attackers among the group in receipt to the last attack fire back in their own way
Thus allowing the other side to highlight this new attack as an indictment on their favored channel.
All of this is taking place on a SHIP THAT IS SINKING!!
Where is the call for "Respect For Institutions"?
No I am not just asking anyone to stay silent as the occupant of a given institutional seat fires at them.
It is necessary, however for occupant to express their own respect for the institution.
Most important of all - in the days of "Twitter" where a give personal's thoughts can be propagated to millions - IT IS TIME TO IGNORE THE IGNORANT!!!
Do not allow their words to hijack our attention.
I don't agree with all of the attributes of the First Lady's strategy to fight obesity but I think that the political attacks need to be reigned in and ignored.
Washington (CNN) - First lady Michelle Obama is often praised for her taut arms and athletic physique. So why is a cartoon depicting her with fat cheeks, a double-chin and chowing down a platter full of hamburgers?
The cartoon appears on Biggovernment.com. The man behind the site is blogger and conservative firebrand Andrew Breitbart.

In the cartoon, the first lady is shown saying: "I've stepped up my efforts to control America?s eating habits by telling restaurants to lower portion sizes and fat content." The drawing shows a plump Mrs. Obama working her way through a plate full of hamburgers and fries.
In contrast, President Obama thinly drawn at her side- is shown eating what appears to be light vegetables from a near-empty plate.
"Michelle, I want to get re-elected. What you're doing is only going to annoy a lot of people," the cartoon depicts the president as saying.
"Shut up and pass the bacon!" the first lady shoots back in the drawing.
The real Mrs. Obama is pushing a nationwide initiative to decrease childhood obesity. A website devoted to the effort lays out how the waistlines of American children have been growing at alarming rates over the last 30 years.